How much do you spend for YOUR "Page Real Estate" when you advertise your events? This much?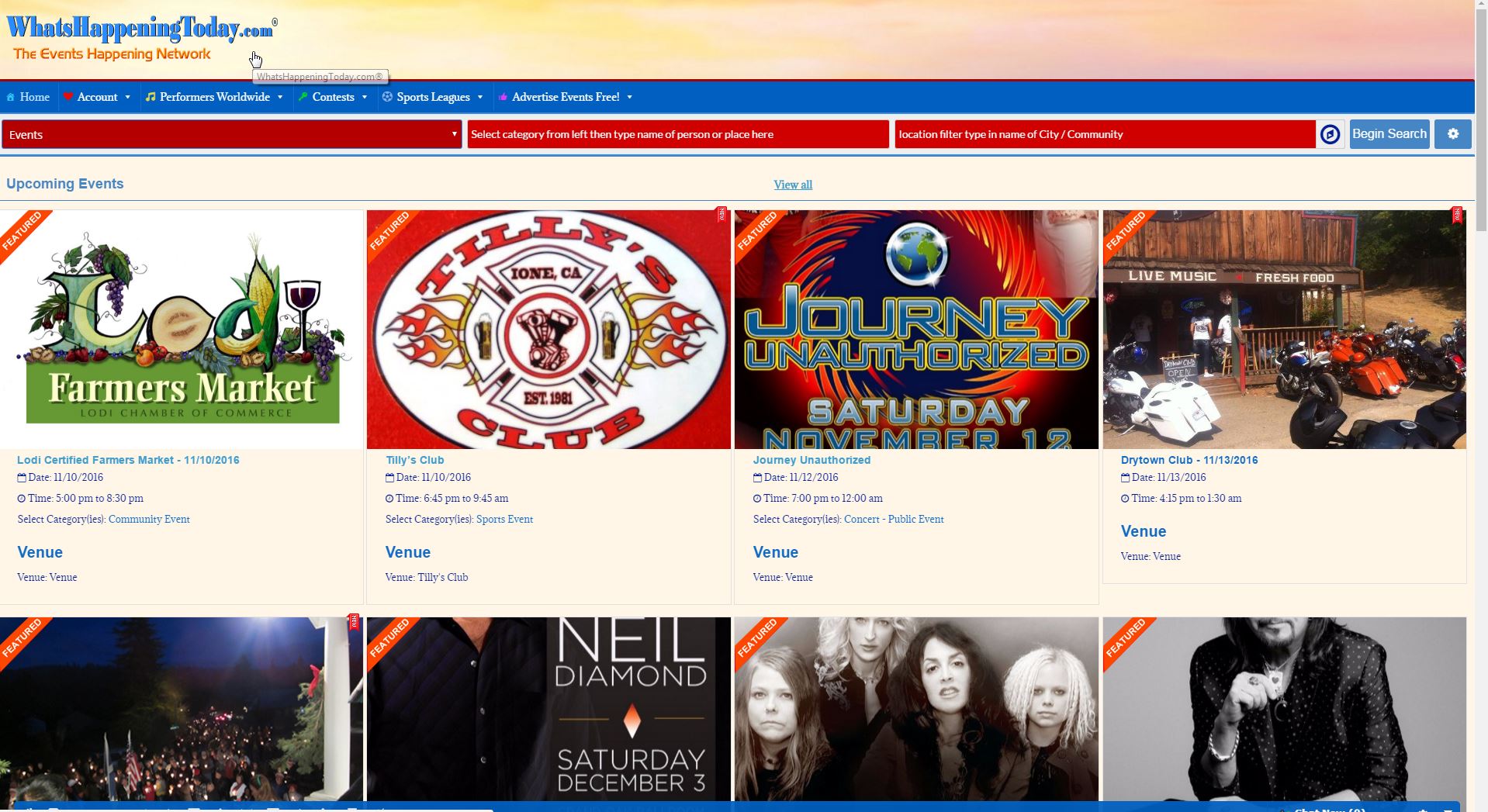 Compare your cost with new paper ads, radio station ads and post cards…  Now.. come back to us.. that is Whats Happening Today!
Event Categories Table List
If you want to add an Event Category click here.
Event Categories are listed in the table below. If you do not see the kind of event category that you would like, use the form below and make your request for free.
[table id=4 /]
Request a new category