Weekend Events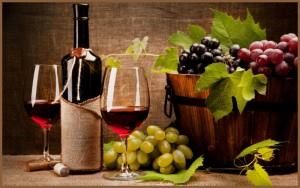 Weekend Events on WhatsHappeningToday.com! Why? Ok, let's see!
First, when it comes to entertainment and having a good time your search should be nice and easy. You leisure time be it locally or across the Nation needs to be mobile.  Can you imagine taking a trip and taking a stack of news papers with you? Or buying on in each town to find the local events? No! Our site is mobile friendly.
Second, we have listed the most event driven locations and event categories than just about any other site. And if we do not have an event category for users that want a new category added? We will add one for them…for free!
Next, popularity.  Now, we are not a gossip blog or world news blog. We are an let's go have fun and what do I want to do today site! So get you face out of the book and find out what is happening today.  Activity is good for the body and good for the soul.
Join the other nearly one million monthly viewers just like you. Register Today and start posting events near you for free. Click here to register.
The best way to promote your business events is here!
With nearly one million viewers per month this is the place to post your events listings. All "event listings" on this site are free! Always.  Optionally, you can create either a free "My Face" business listing or a paid listing such as Casino, Band, Performer, Club or other Business.  Then, when you post an event they connect to your business listing.
The advantages to listing your business on our site are great! When you pay for a business listing each time you post an event it can, at your option, link to your business listing. For instance say you had two years of events planned out. You could create a separate event listing for each event. This way each event will have it's own details, information, location, contact information, reservation or ticket cost info and photographs. But there more!
When you post your events, in addition to linking them to your business, you can post them to your Facebook Page and Twitter at no additional cost. (Facebook page not profile)
The best part is… you can begin to educate your clients, friends and followers on where to find you and your events in one easy place for less than a dollar a day.
Have fun this weekend and don't forget to post your events. Look for some event now.
Kind regards,
Wolfie